This foster care week is a special time to celebrate the amazing contribution of foster carers across the state. Anglicare Victoria is proud to support close to 1000 foster carers who provide safe, loving homes to some of the most vulnerable children.
As we celebrate Foster Care Week, we want to take a moment to recognise and thank all our foster carers who have truly proven to have Hearts of Gold! You have made an incredible contribution to the lives of vulnerable children in need of love and care throughout Victoria. Foster carers work tirelessly to ensure that every child in their care has a safe, secure, and nurturing place to call home, and we want to celebrate our carers for helping create a brighter future for children and young people in care.
We believe that every child has the right to a safe and loving home, and last year alone our carers provided care to over 800 children. We are committed to supporting our amazing carers who are willing to open their hearts and homes to children.
Throughout foster care week we want to acknowledge the wonderful work of our current foster carers with events and celebrations being held in local communities across the state.
We are incredibly grateful to our Anglicare Victoria foster carers for their commitment to making a positive difference in the lives of children and young people everyday!
Thank you from AV Deputy CEO Sue Sealey
Thank you from our regional program managers
Hear from our amazing foster carers and staff this foster care week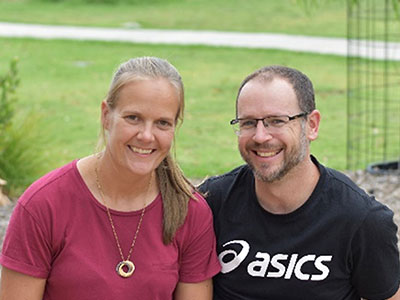 Michelle & Stephen - Eastern Carers for 7 years
"I think there's a misconception that you have to have a large family home in order to foster siblings – you don't. What you do need is to be able to provide a safe, supportive and loving home, and a commitment to the wellbeing of the children you're caring for. When the children are laughing and playing and the stress of their situation isn't present, that's what makes our hearts feel full, and that what we're doing is worthwhile."
"Michelle and Stephen have a genuine commitment to care for the needs and wellbeing of children in foster care. They are actively engaged with all children that come into their care and have demonstrated a high level of flexibility in order to allow the young person to best settle in to family life with them. The carer's have a thorough insight into the experience of the child and make this a priority in everything they do." Dean, Eastern Team Leader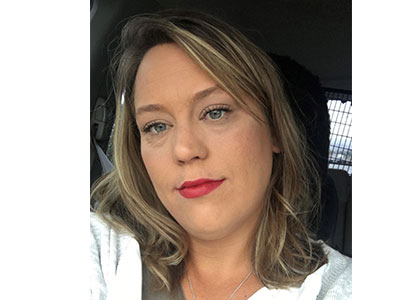 Mel - Northern Carer for 10 years
"The role of a foster carer is so important, from respite and emergency care right through to long term care, our roles are vitally important not just to the children who we welcome into our lives with open arms but also to our carer peers. Being a carer is a beautiful journey, to see a child come through the door with uncertainty to watching them grow, blossom and build trusting relationships with our love and care is priceless, the memories made last a lifetime and bring a smile when remembered."
"Melissa is a passionate foster carer with a wealth of knowledge. She is a pleasure to work with and is always thinking outside the box in ways to further support the complex needs of the children she looks after. Melissa is a strong advocate who continues to put the needs of the children in her care first. This dedication speaks to the compassion and empathy Melissa has." – Lyndel, Northern OOHC Team leader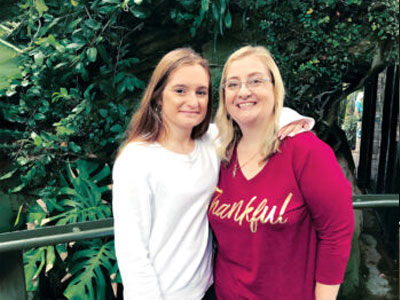 Amanda - Southern Carer for 4 years
"There are tough days – days when it feels as if we take four steps forward and three backwards, days when the strategy used yesterday no longer works when the need to be innovative and creative is exhausting and days when I just need to stop and breathe. Loving the boys and reassuring them that they are safe is my number one focus. I have learnt that it's imperative I take the time to recharge my batteries some-thing I have not been very good at – and am slowly getting better at with the support of the staff at Anglicare Victoria."
"Amanda is a strong advocate for the needs of children in care and goes above and beyond to support children with Indigenous culture. We are so grateful to her for attending our Foster Care training as she imparts her invaluable knowledge on to new applicants." – Christine, Southern Recruitment and Retention Worker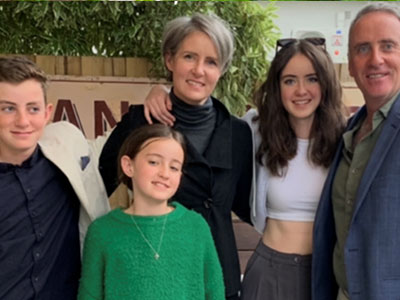 Natalie & Matt - North Central Carers for 8 months
"Fostering children that have come in and out of our home has felt like a privilege. These little people bring our home to life, they make us laugh, make us grateful and keep us on our toes, not such a bad thing. But what I really need to acknowledge is what it has been like fostering with the Anglicare Victoria team. From the beginning with the interviewing process, through to intake, case managers and team leaders and even the training facilitators, we have felt valued, nurtured and cared for at every turn and a part of this fostering team. Thank you, you blow us away."
"They have embraced their role as foster carers with so much openness, flexibility and positivity. Each family member contributes to the care of the children, providing acceptance, warmth and love to every child they have cared for." – Lesley, North Central Caregiver Services Worker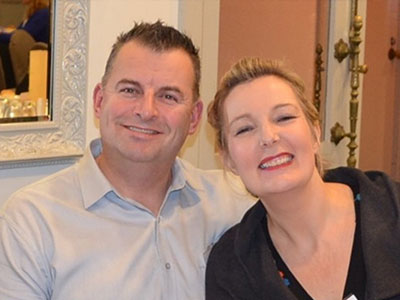 Louise & Chris - Eastern Carers for 7 years
"Sometimes unknowingly, you can give a child a memory or a feeling which can pop up unexpectedly even if they leave your care. This can be something that makes them feel valued, loved and heard. You can't put a price on that!"
"Louise and Chris have approached foster care with so much love and commitment, and very importantly, a sense of humour. Louise and Chris have excelled in walking alongside the children in their care through uncertainty and trauma by staying attuned to their needs, creating a safe space and gently earning the trust of their foster children." – Jessica, Case Manager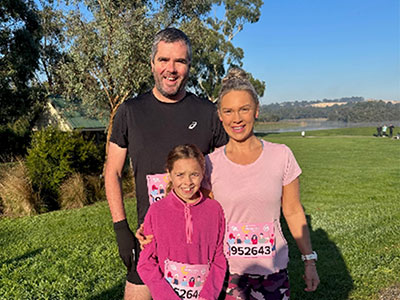 Eloise & Ben - Eastern Carers for 5 years
"We have most definitely experienced the full gauntlet in terms of the personalities of the foster children that have come into our house. But we understand how gratifying it is to make a difference in someone's life, even if they may not know it at the time."
"Eloise and Ben have specialised in caring for teenagers, a huge need in our program. They have a younger daughter of their own and find that she loves having older kids in the house. They find caring for teens with their greater independence is a great match for their busy active lifestyle, and really enjoy building a relationship and giving them opportunities and experiences to try new things." – Karen, Intake Worker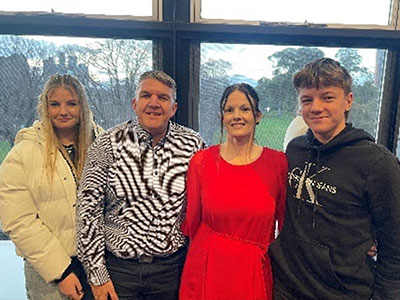 Rebecca & Stew - North Central Carers for 2 years
"As a family we've continued to learn and grow with each foster care placement we've had. It has absolutely brought us a renewed sense of closeness. I've watched our kids develop the confidence to engage in passionate conversations, take initiative to help make our foster children feel welcome, and understand that not everyone is as fortunate as they are,"
"The family have already had a significant positive impact on a number of children and young people who have spent time in their care, promoting a number of positive outcomes. Bec, Stew and their children are truly an asset to our program and bring with them a great depth of understanding, empathy, compassion, patience and knowledge." – Tearna, North Central Senior Practitioner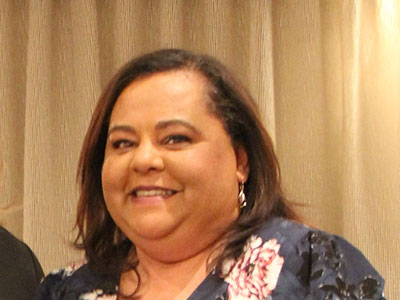 Liane- Northern Carer for 3 years
"Foster caring is definitely a journey. Full of ups and downs, first smiles, first hugs, first fight and whether it be for a night or a year the children in your care will forever be changed and you will never be the same again."
"Liane is very passionate about her role and is a joy to support. She has continued to support and attend AV 'Information' and 'Shared Lives' training sessions when requested to share her foster carer journey and be part of Q&A's. She is an inspiration to our new enquiries and carer applicants" – Jo, Northern Recruitment and Support Worker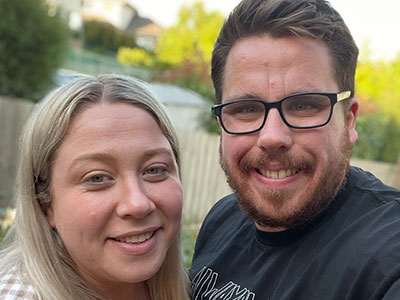 Laura & Matt - Northern Carers for 2 years
"Fostering fills our lives with meaning, teaches us empathy and improves our parenting. We're grateful to give back to our community and bring a little comfort to young lives. Even a single night can make a child's world feel safer and more welcoming."
"Matt and Laura are passionate carers who continually strive to make positive changes in children's lives. Their consistent dedication to fostering has allowed them to support a number of families and children in need. The couple bring so much passion, energy and drive into our fostering community, that it has transpired throughout our program and with the families we work with today. We are extremely lucky to have such amazing carers." – Lyndel, Northern OOHC Team leader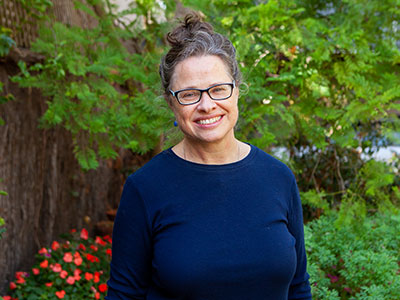 Midge - Eastern Carer for 6 years 
"I think about my own life and the 6 years I have been fostering, I have developed such an empathy for other families in our society who are doing it tough. It really has enriched my life to know these kids. It's been a personally rewarding experience for me"
"Midge has immense passion and care for children in OOHC and willingly puts others needs before her own. She has recently taken on an interstate respite placement and has supported the Kinship Carer with intensive respites and has travelled out of her way to collect their little boy" – Michele, Eastern Intake Worker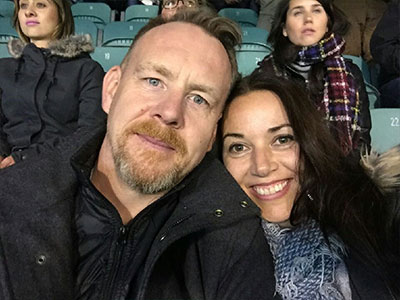 Jennifer & Kirk - Southern Carers for 6 years
"The most important thing for us is that the young person knows that our home is always a safe and consistent place for them to be. If and when they want to open up to us, we're here, and we'll provide a warm and welcoming home for as long as they need it."
"Jen and Kirk along with their family provide a high level of care and nurture to all children in their care. They have shown great flexibility with last minute change of plans, such as late notice of a curriculum days and transport changes. Jen, Kirk and their children are all amazing role models to the young people in their care." – Jade, Southern Recruitment and Retention Worker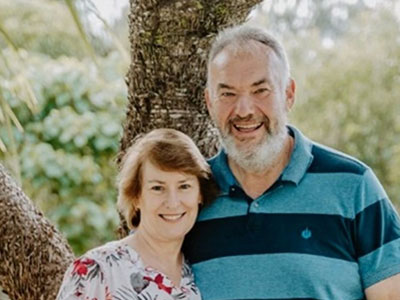 Meryl & Philip - Eastern Carers for 18 years
"So many of these children come, and sometimes it can take one week, two weeks, just to get a smile… Being able to get that cuddle with them, the smile, and to start to see them start to trust is huge. It's just amazing to be able to see these children developing and growing and giving them the opportunity to reach the potential that you know every child has."
"Meryl and Philip are some of the most dedicated foster carers that I have had the pleasure of supporting in case management. Meryl brings vast knowledge of not only caring for children, but also of the foster care system, and as such is a passionate advocate for the rights of little people in care. Meryl goes above and beyond working tirelessly to ensure the children in her care have the best possible experience and start to life" – Sarah, Eastern Case Manager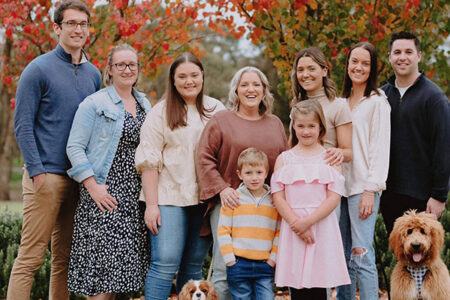 Deanne and her Children - North Central Carers for 3 years
"It takes a village to raise a child! Starting with a 3-day respite which led to a shared care arrangement for a year and a half placement has given me, my girls and their partners so much personal growth and appreciation for what we have. Feeling blessed to celebrate another 12 month milestone in supporting a family in staying together by being a part of their village on a regular basis. We get back more than we give. Shout-out to our wellbeing officers (our dogs)!"
"Deanne and her village (family) continue to go above and beyond during placements as well as once the children are reunified, ensuring that the family are well supported.
Deanne is an amazing role model and advocate for foster care. Caring, kind and generous are just a few adjectives that describe this amazing family." – Matt, North Central Recruitment and Support Practitioner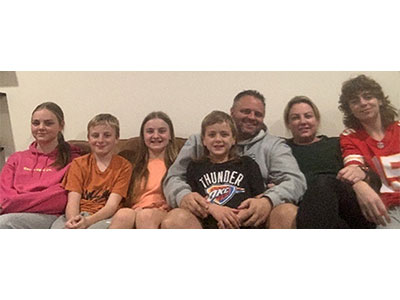 Bek & Leigh - North Central Carers for 6 years
"From the outset we knew we weren't fostering to add to our own family, we were fostering to provide a safe and loving environment for local children until it was decided where the best place for them would be. I think our own children have been able to see another side of what life can be like. They are learning to appreciate what they have in their own lives and understand that we are helping other children experience a loving home"
"No challenge is too big for Bek, Leigh and their children. The family's home is always full of love, safety and routine for the vulnerable children they care for. They are not just limiting to providing outstanding care for babies, they also assist with recruitment and training of foster carers." – Steph, North Central Senior Practitioner
Kylie - Southern Carer for 4 years
"As a full time working, single carer I have been lucky to be able to open my home to teens. It is important to me to offer a safe and peaceful environment that allows them to reflect and explore the idea of independence. This also comes with the ability to accept their circumstances and be understanding of the path to independence they wish to explore, helping them make safe and positive decisions for their future. "
"Kylie is an incredible carer for teens in out of home care, even supporting teen sisters in her home long term. Teens gravitate to her calm nature and warm environment as a carer. Kylie has flexibility and willingness to continue to learn in her knowledge as a carer." – Christine, Southern Recruitment and Retention Worker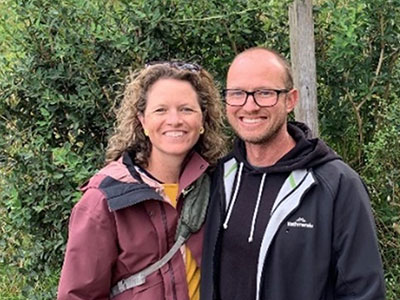 "It's been a real joy for us as a family to get to know the two young children who come and stay for respite care. Every time they're here for a weekend, I feel so thankful we've become carers. I've seen these kids grow in their relationships with us and develop trust. They enjoy coming to our house now, they burst out of the car and run down the driveway – I am so happy we've been able to create a space where they feel comfortable doing that."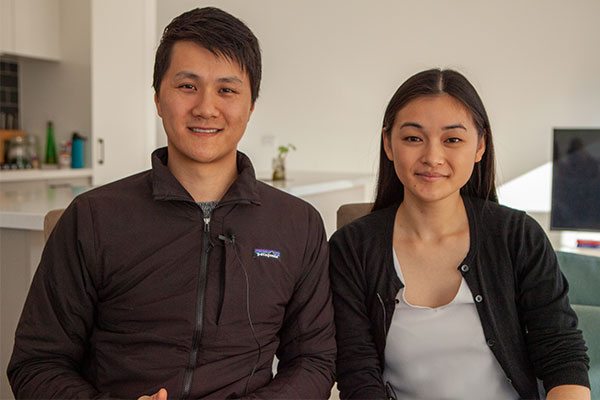 "I would encourage everyone to become a foster carer particularly if you have thought about it for a while or if you are on the fence and don't know which way to go, I think give it a shot and give it a go. We have been surprised by how flexible and accommodating the program is and it really works around our lives and hasn't dramatically changed the way we work or go about our day. If anything, it's just added an extra layer which is really fulfilling and wholesome and something that gets you up in the morning and makes you feel you are really making a contribution."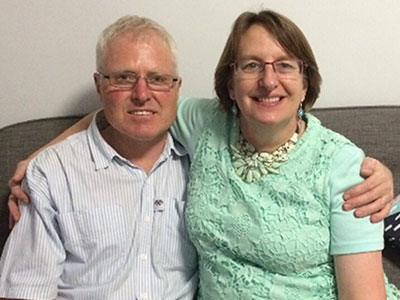 "We were empty nesters and felt we could do something to help – these young kids needed a loving and nurturing home and that's something we could offer. I received some advice from a friend of ours that fosters as well. She told me foster carers are like 'safe stepping stones' for these kids – for a brief period of their lives we are able to keep them safe, supported and nurtured, until they are able to take their next step."
"Becoming a respite foster carer has brought me unexpected pleasure. My goal was to provide safety and fun to the young ones that were in my care. As well as this happening, I've personally received the bonus of their readiness to open up and connect. Having the time to relish the simple pleasures in life through the eyes of a child again has been rewarding"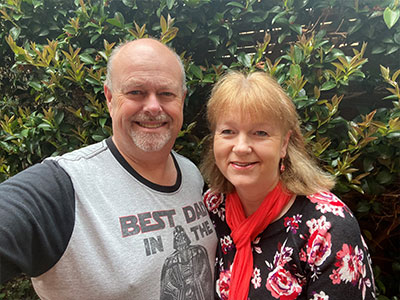 "We have been carers for a while now, and we have been through some really difficult times, but we are still here, and we are still doing foster care and we wouldn't want anything to be different. Because it feels right in our hearts."
"In recent years my role in education has started to move outside the classroom, but it was important for me to be able to continue providing support for young people. Having a stable and loving home can make all the difference to a child and their development, both academically and emotionally. Young people need someone to look out for them and advocate on their behalf, foster carers can do that."